Hi! This post is a summary of my Google Summer of Code project, and it also serves as an introductory material linked in The GSoC project page.
The project is devoted to improving the plugin facility of MuseScore, and more specifically, automating the process of downloading and installing MuseScore plugins. The above project page already gives a good explanation for its purpose.
Demo
This is a video demo demonstrating all major features the project covers.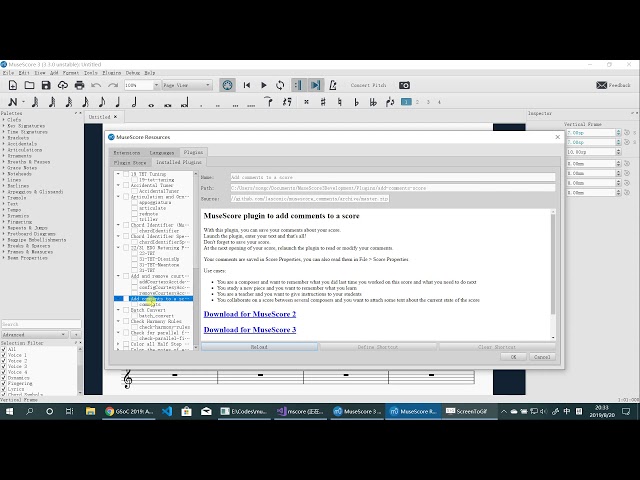 I began by opening
Read more